Wakelings
We only select the finest animals for our butcher Roger Wakeling. The beef that he prepares from them really is the best available, slowly grown here, combined with our home grown feed. He hangs it for 3 weeks, cuts it to perfection and sells it at its absolute prime.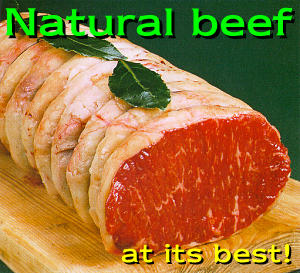 If you would like to visit the Wakelings website and purchase some of this superb beef on-line, click on the logo below.

Black Barn Butchers
Black Barn Butchers opened in 2012 when Director David Mitchell approached Charles Secrett about the possibility of opening a retail butchery unit at the farm. Since opening the business has gone from strength to strength with a loyal customer base and new customers finding us every day.