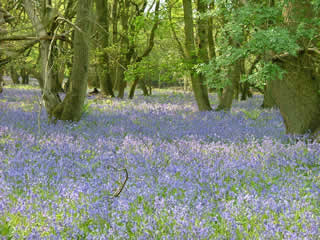 This is extremely important to us. When assessing any job our first consideration is to the wildlife and the impact on the local ecology.
We have concentrated on improving the habitats and food source for birds; we feel this approach will help a broad spectrum of wildlife as well as fauna and flora.
If you walk the farm you will see many areas left to naturally regenerate, all hedgerows are cut on a 3 yearly basis to help food sources during the winter. We have 6 metre margins around all our arable fields; these have become wildlife havens and corridors for the wildlife to move around.
We traditionally rotate the crops and use farmyard manure to fertilize the ground so doing away with artificial fertiliser. You will also see areas of thistles left for winter food. We have put up large amounts of bird and bat boxes.
The results of these actions plus others has helped to steadily increase bird numbers and varieties of breeds. You will see dead trees left standing for extra habitats; you will see some spectacular wildflowers from Wood Anomies to Marsh Marigolds, you will see a sustainable farm.