We run three Aberdeen Angus herds and most of our female lines can be traced back many years. We only select one bull from every ten males. These four bulls, seen relaxing with their handlers, were shown at the Surrey County Show in 2003.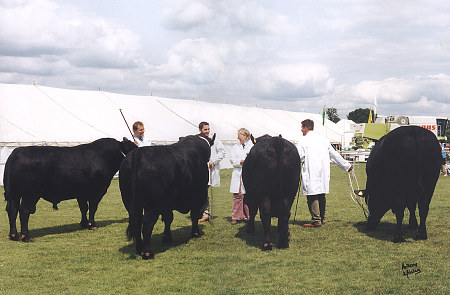 ---
We have a number of Bulls that are currently influencing our herd - click on a name to view the database details:
Gretnahouse Samson N645 purchased at Stirling for £10,000 with McClemens. Samson has great locomotion and bone structure with a real Angus teddy bear head. He oozes breed character and his first calves on the ground are looking good.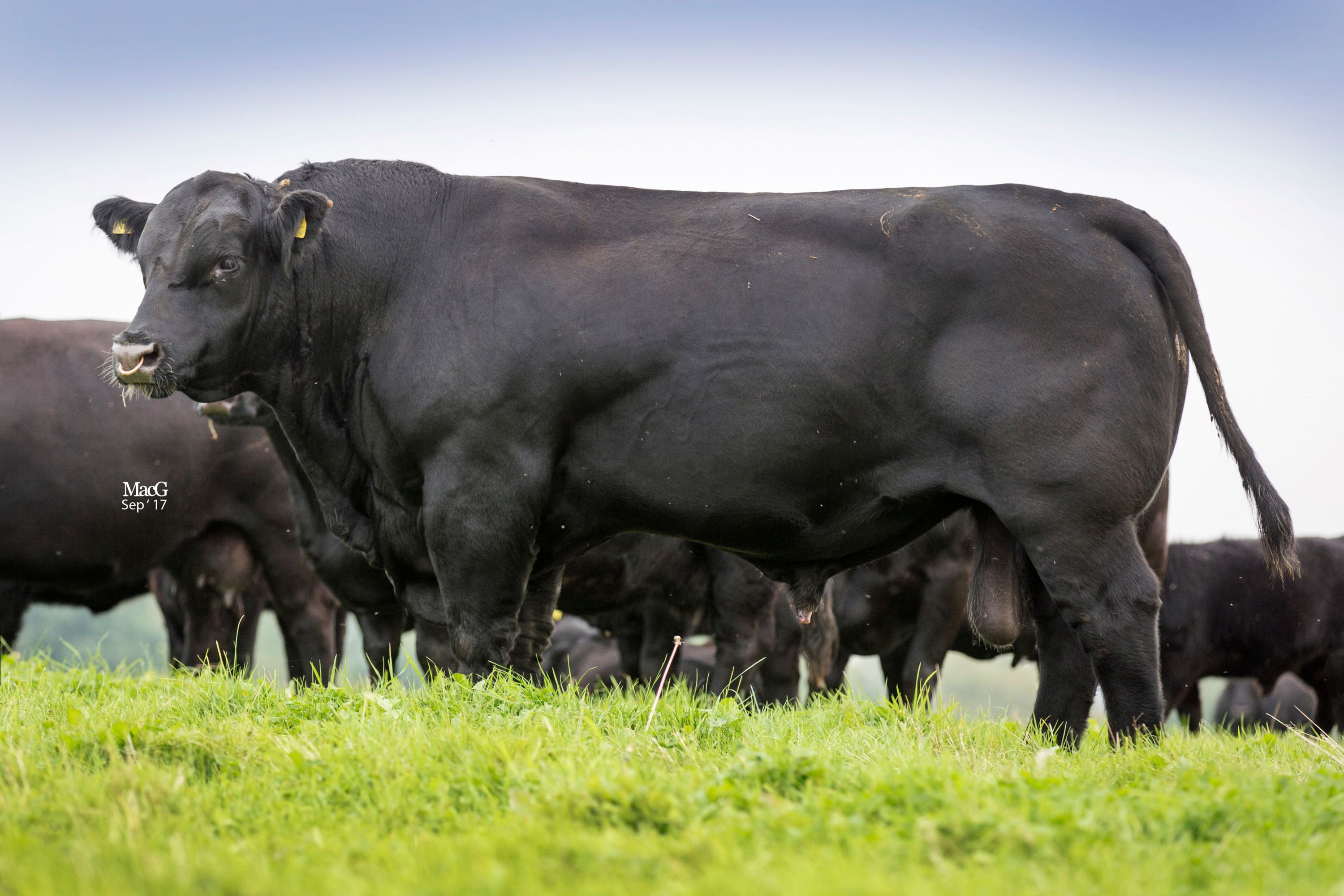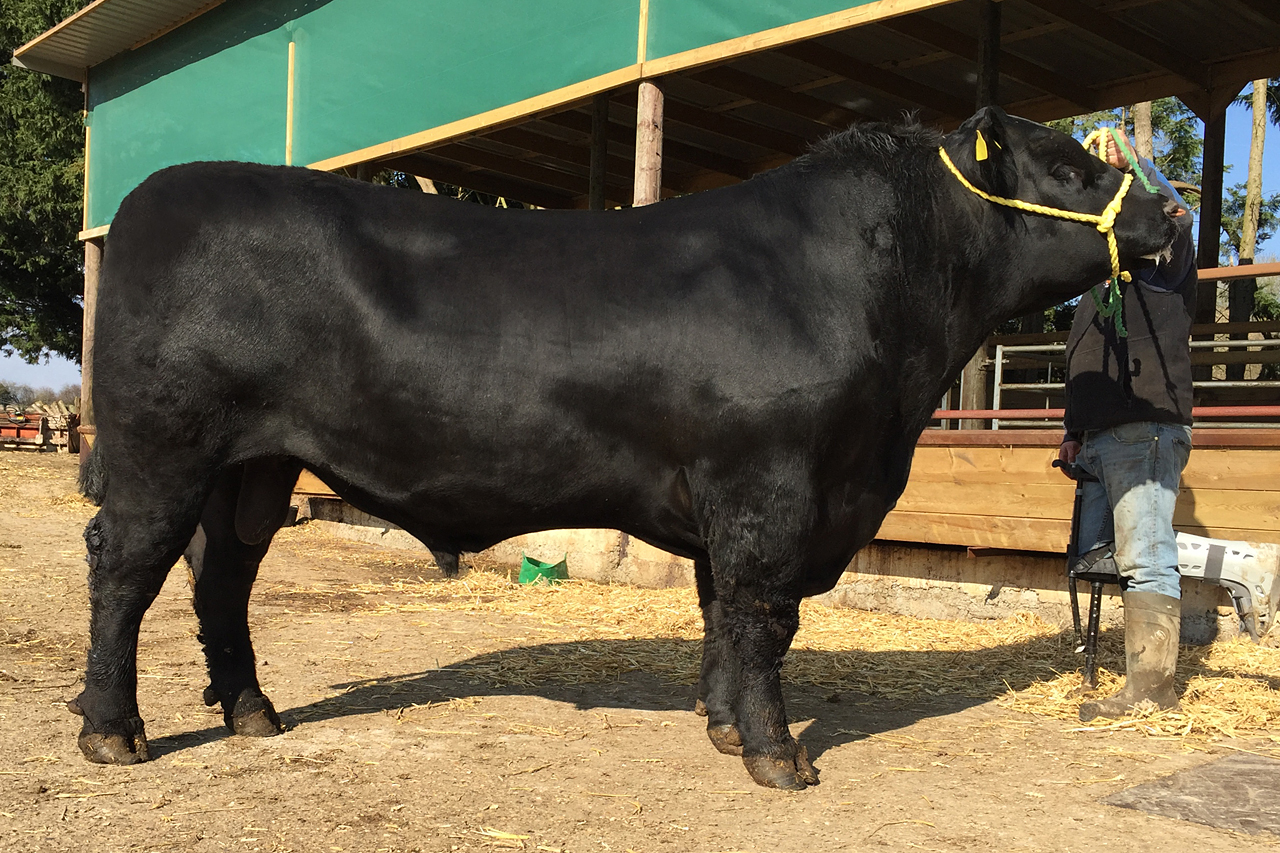 ---
Rosemead Prince Valentino P498 is a home bred AI bull by Wedderlie Blackdown F212 Supreme Champion at Perth 2009 who was stock bull at the Moss herd and Baronagh herd. A strong bull with good length and power he is out of the two year old calved Rosemead Princess M250 who was breed champion at Surrey, South of England and Edenbridge shows. He has been used on heifers for 2016 calving.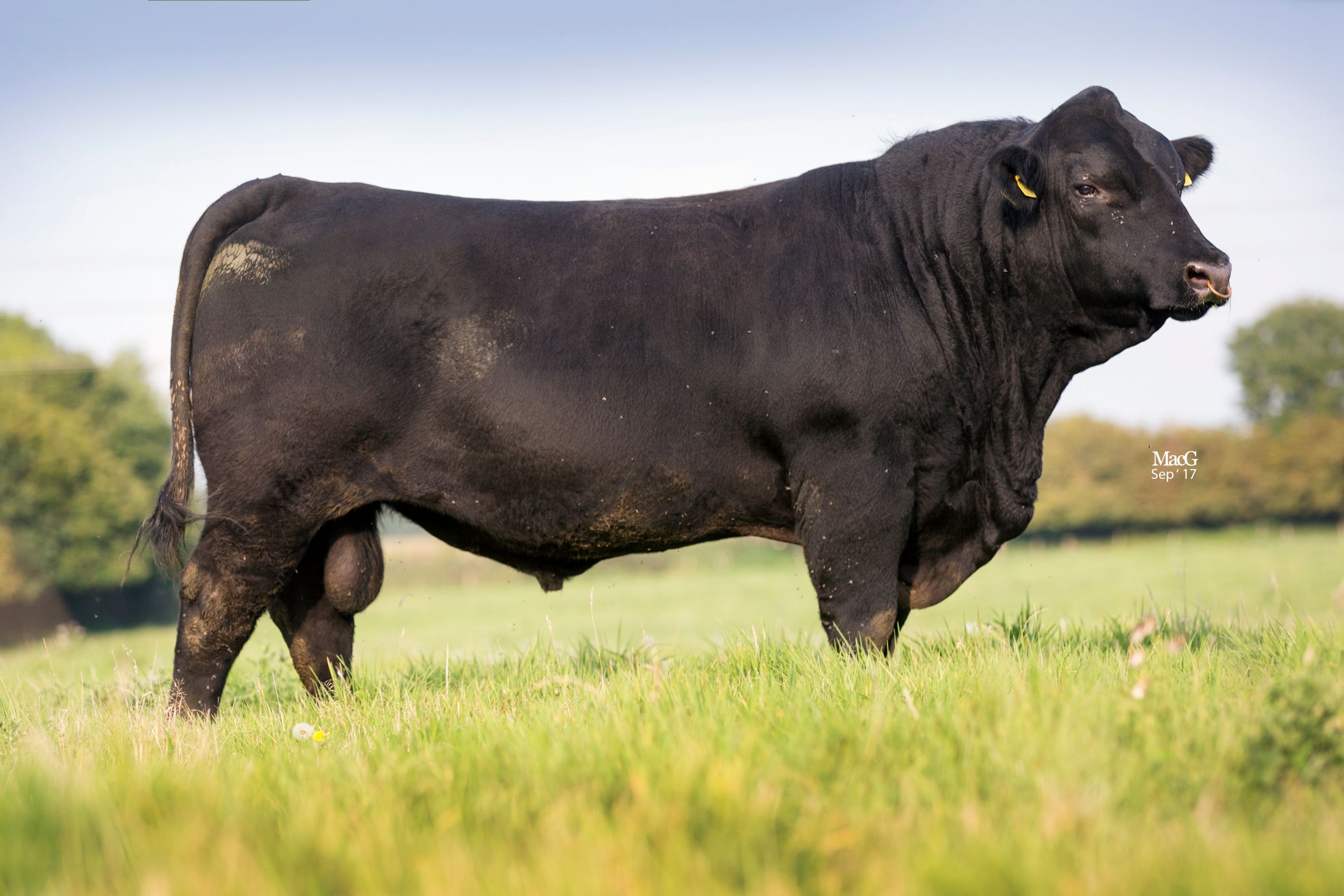 ---
Gear Netlad N288 was purchased in December. This January born son of Netherton Archie from the Mark Pilcher stable is full of breed character, Great locomotion, milk and growth figures.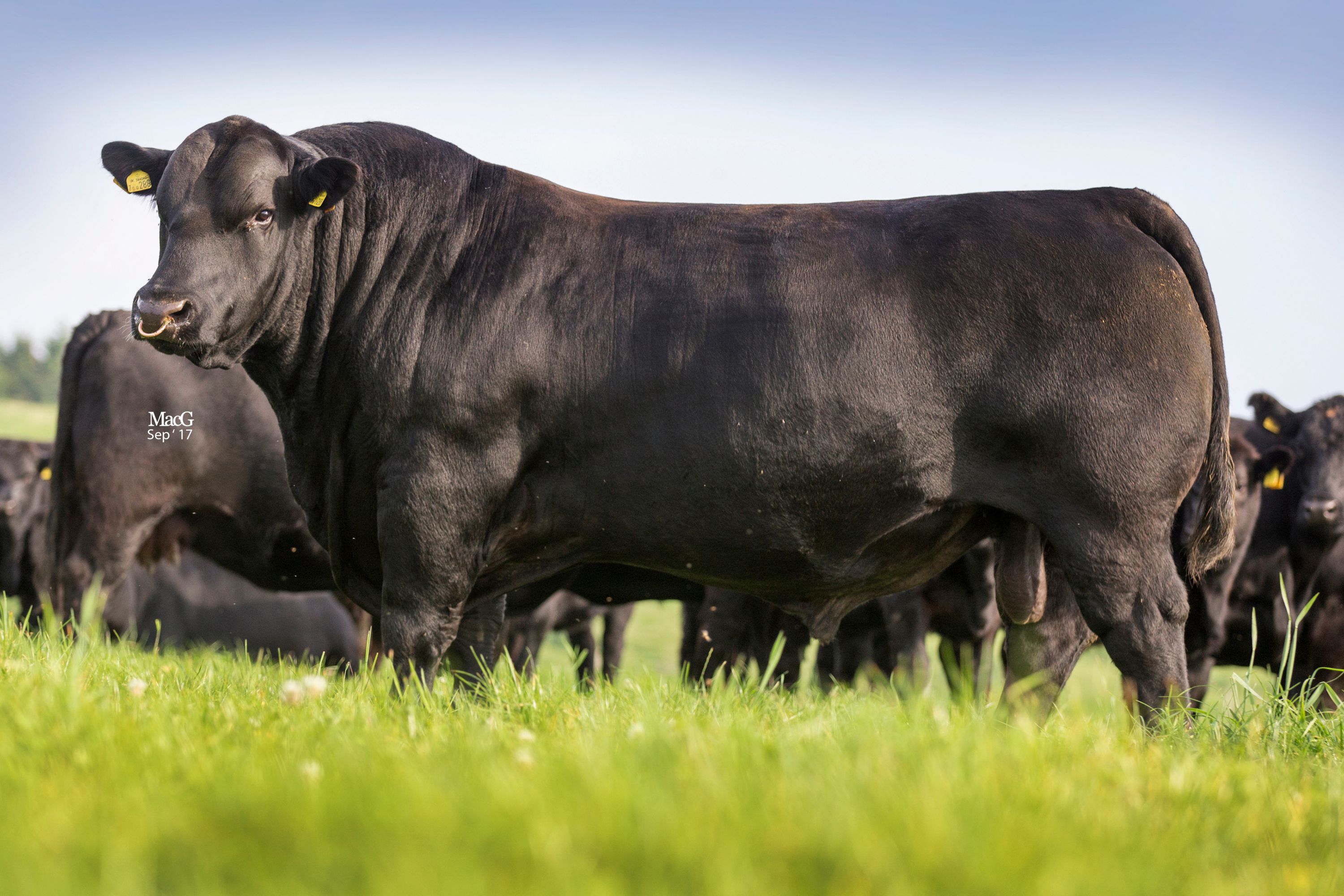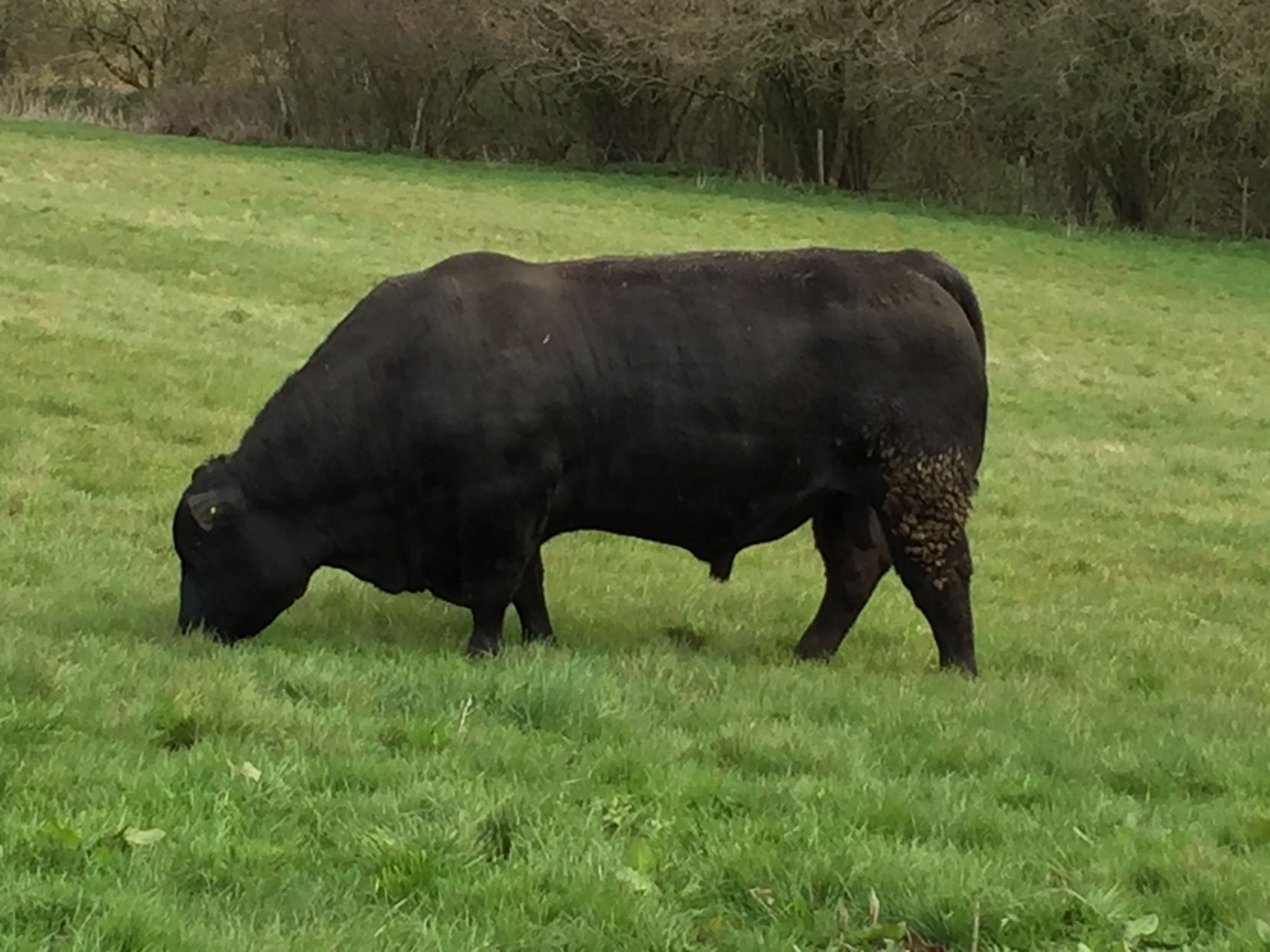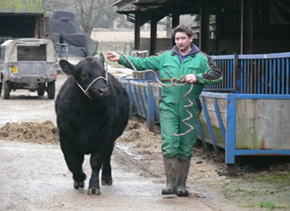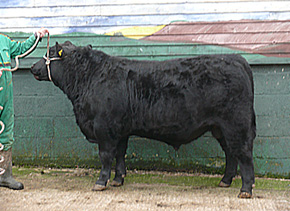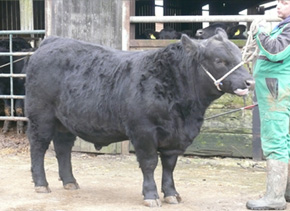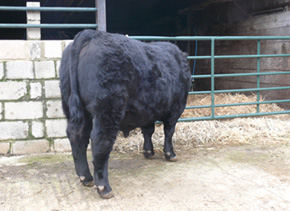 ---
Lockerley Black Boromir K173, Rommel Son, great head, shape and locomotion, strong legs and already proving himself, 1st calf champion male Jessiejames M308 in South East herd competition. Used extensively at Rosemead 2013.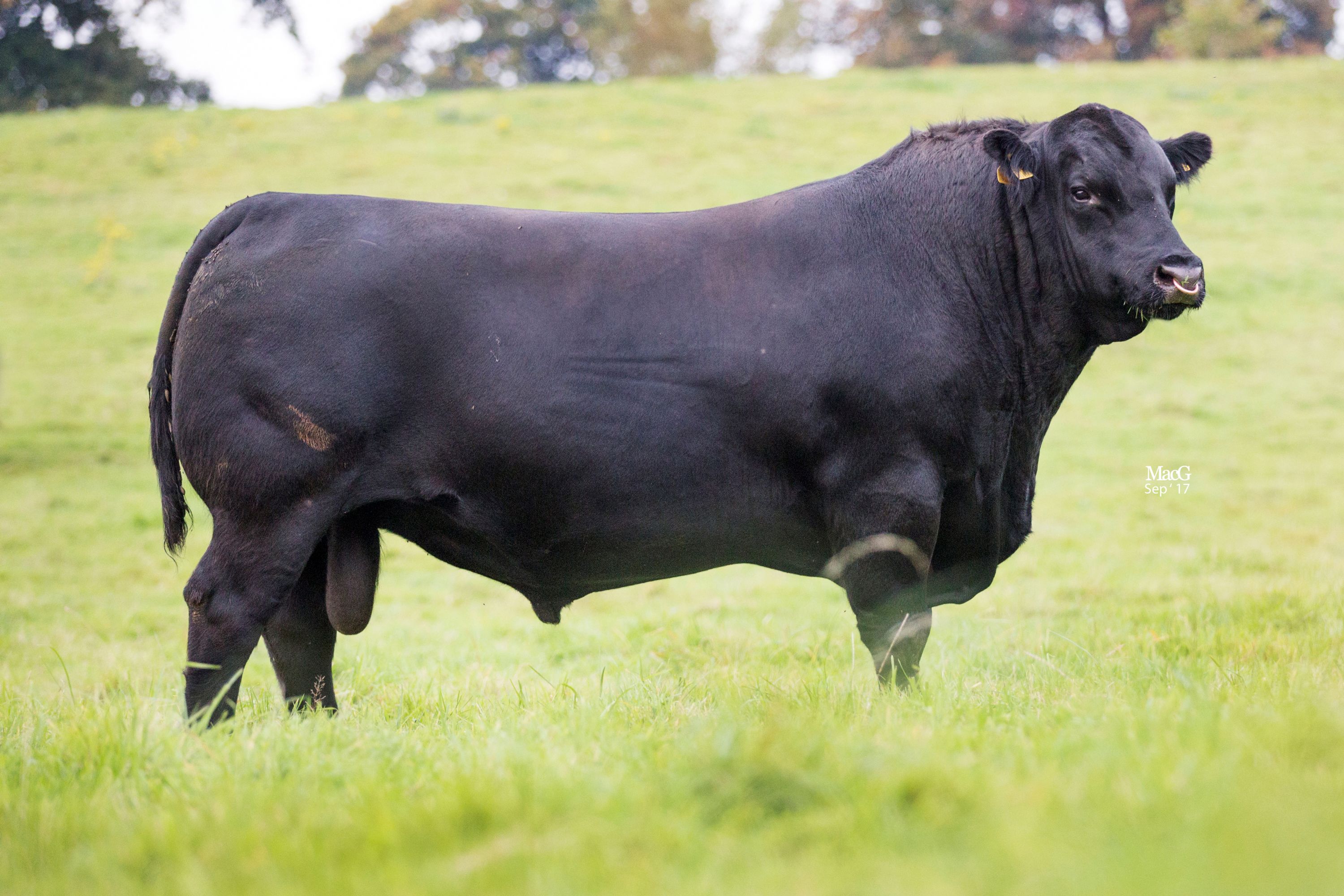 ---
McClemens Master Billywiz L031, Nethersallen Peter Pershore son, with great shape, locomotion. Terminal index of 43 and self replacement of 57. Used extensively at Rosemead 2013.
---
Rosemead Knight Preditor L133, son of very successful bull Beastan Predator H114, extensively used 2012 at Lydling, extensively used by McClemens Herd, now at Tanhouse Herd.
---
Rosemead Elderaldo L110, son of (£30,000) Penguin Elderado F254, Grandson of Kugerrand 410H and some of Canada's best genetics. Used 2013 at Rosemead and at Ellsmead herd.
---
Black Market G500, purchased in Perth 2009 for 12000 Guineas. Great locomotion, easy fleshing, a great head and a milk figure of +15
---
Netherton Foreign Cruz MDB.X35.23, Spring 2000 Supreme Champion at Perth, this ET son of unbeaten show cow Netherton Frances 02 and Dalrene Cruz not only has suberb conformation, but also a breed value of 41.
---
Lockerley Mere Boy Z303.25, superb son of BCC Eileenmere Lad 17F, he has really stamped his authority on the herd. Beef Value 41.

Two of his progeny won several breed championships in 2004/5/6. A fantastic selection of tremendous 2005 bulls available.
Semen available
---
Ballamanaugh Prestige BZF.VI4.21, another Bull with a fantastic topline and rearend. Combined with its ease of calving, this bull will give us breeding stock of the future. His sire is King 2nd of Delmore.
---
Mushroom Foxy Lord DEM.W5.22, Perth Autumn Sales Supreme Champion, this Bull is leading us into the new Millennium. We have bred him to some of our top cows. His breeding speaks for itself; Netherton Frances El0 and Mushroom Friar Fergus.
---
Ellin Erroneous C570, superbly bred from Tui Blackmark and double Lord Horatio P11, this stretchy Bull is our new Junior Stock Bull. He has superb shape, fantastic growth rates (400 Day + 101). Beef Value 42 and a very gentle temperament.
Semen available
---
Wedderlie Kardinal B471, Grand Sire T C Stockman 365. Purchased for his superb calving and milk EBV's +2 calving +5 milk. Beef Value 36. Great temperament - he has been used extensively in 2005.
---
Rosemead Quartermaster D513, our new junior stock bull. Sire, Lockerley Mere Boy Z303. Dam The Castle of Mey the Queen Mother. Great temperament, superb growth rates and a fantastic looking Bull.
---
Rosemead Epistle E547, Sire, Wedderlie Kardinal B471. Dam from a long line of superb breeding cattle. Superb figures, easy calving, great temperament, fantastic length and depth and a great head.
---
Rosemead Jack Eric F677, Sire, Ellin Erroneous C570. Dam Rosemead Jaffa Erica A123. Superb size, shape and growth rates.
---
Rosemead Jeronny F692, Sire, Ellin Erroneous C570. Dam Rosemead Jessica C357. South of England Super Bull champion and Royal Male champion. Superb temperament.
Semen available - domestic or export.


Click for data sheet
---
Nightingale Pilot G401, Sire, Nightingale Defiance E264. Dam Nightingale Pride Pershore C188.
---
Lockerley Profit J104, Sire, Lockerley Mr Big D462. Dam Lockerley Precious Pride F655.
---
Please view the For Sale page to see the current list of animals available for purchase.